NZQA Exams
NZQA exams start on Monday 22 November and go through until Tuesaday 14 December.
Please see below for the full timetable.
Most of our exams will be held in the hall so students should go there before the start of the exam.
Students will need an exam slip to enter their exam, these can be collected from Miss Mortimer.
For those students not in an exam and not on study leave yet, normal timetables classes will continue.
Junior students should check to see which days they are at school and which days they are rostered for learning at home.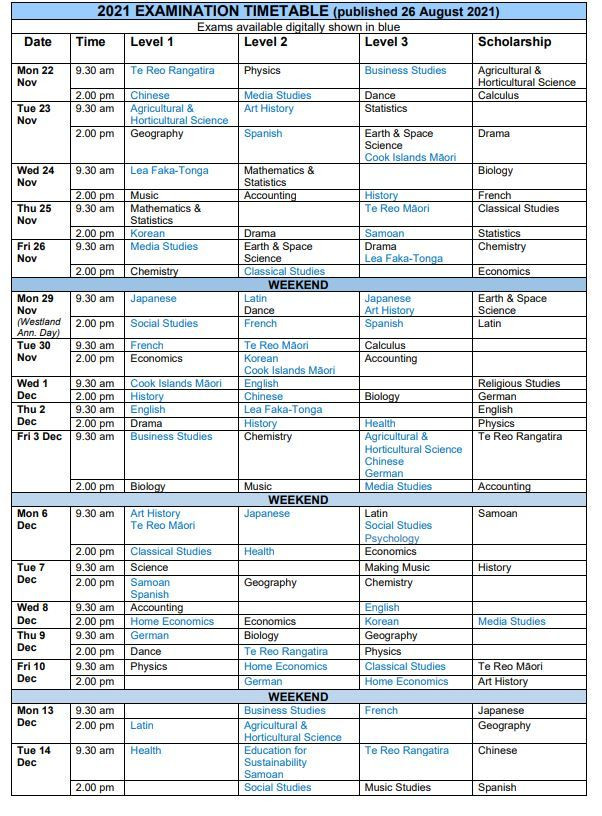 Ngaa mihi nui
Lisa Mortimer
Tumuaki Tuarua/Deputy Principal
Share this article: