Exciting news! The launch of the Code Club is happening next Wednesday. Everyone is welcome - The purpose of this is to give every student the opportunity to learn to code, no matter who or where they are.
Date: Wednesday 29th July between 3:10-4:30pm in W3 - Mr Singh."


At Papakura High School students have been given the opportunity to become leaders for online safety and Netafe has just launched Youth Action Squad (YAS):
The YAS are passionate young people aged between 14-20 who are driven to become online safety role models within their peer groups, schools and communities. They also help reduce incidents of online harm by:
Improving online safety knowledge
Creating meaningful discussion
Empowering other young people
Collaborating with people who can make a difference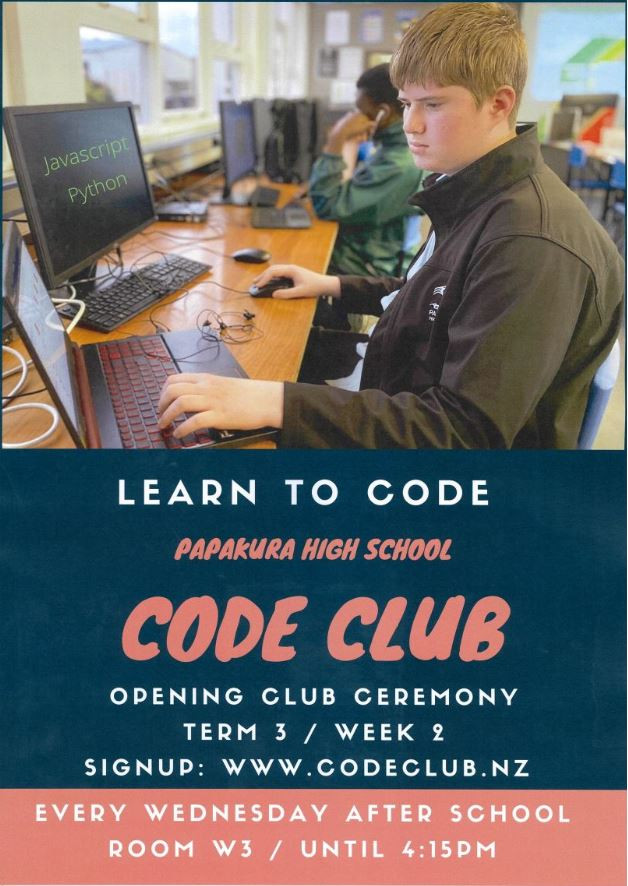 Papakura High School is now officially a Netsafe School!
What does this mean for students and community?
We have access to resource kit to nurture a safer online environment for students
Areas to focus on to action and influence positive change
Share this article: